Exterior-Checking out your project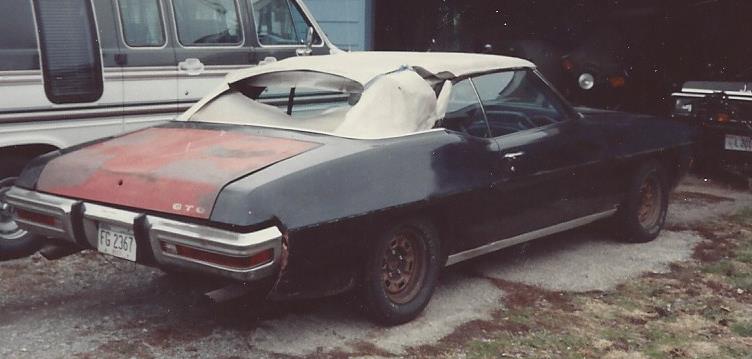 First step in any exterior muscle Pontiac project is to make an assessment of what needs to be replaced or repaired before you begin talking about paint. First a couple of simple tools, a small magnet and a flashlight.
Start with the magnet, you will use this to check for bondo in the rust prone areas. Most muscle Pontiac's have several areas that are bad for rust. Around the wheelwells, door corners, bottom of doors, around the front and rear window, seams in the body work and back bottom of front fenders.
Use the magnet on a piece of body work that you know is good. Test how much it takes to move it. After making some notes, test in each area that is prone to rust. If the magnet will not hold or is easy to move then the metal is covered with some material that is not natural from the factory. Places with large areas in need of repair will need to be replaced.
The flashlight will be used to see if the panels running the leaghth of the body are straight. Have someone hold the flashlight so it shines down the body lines. As the person is moving the flashlight make note of the areas that need work. You may see many high and low spots that need work. Use your magnet on the real high spots to see if a filler is the problem.
Use your flashlight under the front and rear bumper,all four wheelwells and bottom of body side molding. Look for any signs of rust or bad rust repair.
By this time you should have a good idea of what major areas of your muscle Pontiac should be replaced or repaired. This will not be all areas of trouble as when the paint is removed and you reveal what is under the paint, some areas of rust and small dents will emerge.
Hope this helps as it is only the first step in exterior work on your Pontiac muscle car.